I've been getting ready for the Kate Bush gig later in the year. I only started getting into The Bush earlier on this year thanks to Tosh - and even then that took a couple of years from his recommendation.
As well as that I've been getting into Sarah McLachlan, well, because.
So here we go over the last couple of months: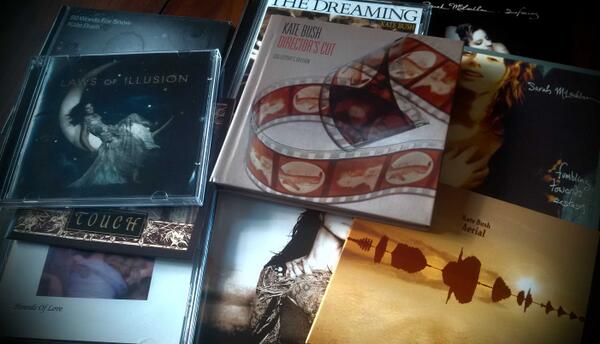 Kate Bush
Aerial
50 Words for Snow
Director's Cut
+ The Sensual World
+ The Red Shoes
The Dreaming
Hounds of Love
Sarah McLachlan
Touch
Fumbling Towards Ecstacy
Laws of Illusion
Surfacing
Afterglow
I didn't realise CDs were so cheap lately! I don't think I've spent £30 on all of that.